Our Top 4 Oars & Paddles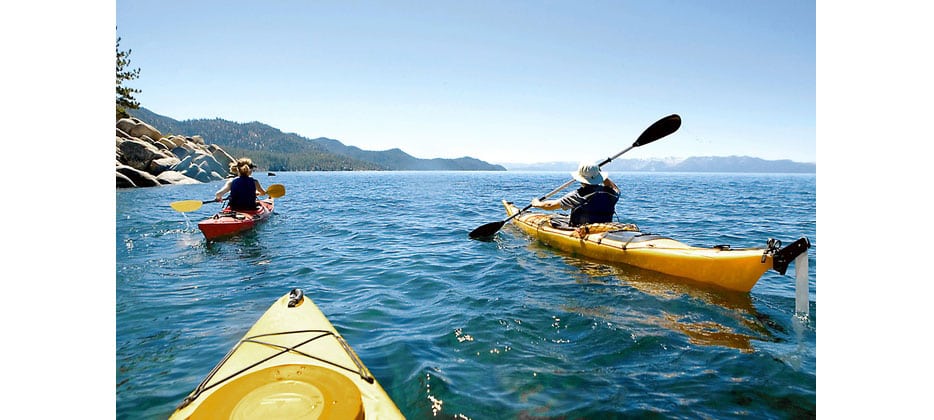 Don't be left up a creek and without a paddle – choose Oceansouth for high-quality oars and paddles for your trusty boat. We've assembled our fab four groups of oars and paddles that customers have come to love, so keep reading to learn which oar/paddle is just right for you:
Asymmetric Kayak Paddle
Hit the waters in your kayak with our high-quality Asymmetric Kayak Paddle. This kayak paddle is durable thanks to its glass fiber reinforced polypropylene blades and its bright dipped aluminum shaft with an ideal 1.14″ diameter.
Grip indicators are in black and the blades are, as the name implies, asymmetric with about a 40-degree offset. Blades are slightly spooned for superior traction on the water.
The paddle is 85.4″ long and weighs 40.7oz, so it's just right for men and women heading out onto the river or for a cozy afternoon on the lake.
Heavy Duty Aluminium Oars
At Oceansouth, we carry a wide range of Heavy Duty Aluminium Oars designed for durability, performance, and compatibility with a wide range of naval applications.
Our heavy-duty aluminum oars are available in three variants, one with 2/4″ oar pin locks made of heavy-duty nylon and stainless steel, grip handle oars equipped with durable oar stops, and detachable split shaft oars with oar stops. All of our oars come in various sizes and for different applications, but all are made of high-quality marine-grade coated aluminum for superior durability.
Telescopic Boat Hook
Many boating aficionados swear by the utility of their boat hooks, and it's really one of those marine tools you never thought you'd need until you really do need one. Useful for fending off from the harbor, pulling on the rope, and much more, our Telescopic Boat Hook makes our top five list because it gives so much versatility to marine enthusiasts. Essentially the only thing it won't do is work as an oar or paddle; at least, not a very good one!
We carry various sizes of telescopic boat hooks ranging from small (600mm – 1050mm) to large (1080mm – 2040mm). All are made of high-quality powder-coated aluminum for the shafts, and the hooks themselves are made of durable polypropylene.
Standard Paddle with Palm-Handle
Our tough, useful, and versatile all-around Standard Paddle with Palm-Handle makes such a great companion for marine excursions of all sorts. With a length of 47.2″ and an anodized aluminum shaft 1″ in diameter, this standard paddle is tough enough to get the job done.
Whether you're just looking for a 'normal' paddle for canoeing or to accompany your inflatable raft or boat, this dependable paddle will do the job superbly.