Shipping, Returns & Refunds
Oceansouth / Shipping, Returns & Refunds
We are sending all parcels with our logistics partner GLS Germany.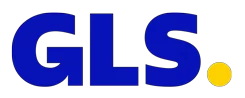 GLS delivers to most Locations in Germany within 24h. There is a good chance that you receive your order the next day.
Our Handling time is: 0-1 Days.
For our customers from other locations please allow the following estimated shipping times, calculated in business days:
Austria: 1-2 days
Belgium: 1-2 days
Denmark: 2 days
France: 2-3 days
Italy: 2-3 days
Luxemburg: 1 day
Netherlands: 1-2 days
Sweden: 2-4 days
Malta: 5-7 days
Rest of Europe: 2-5 days
Returns
If you bought a good or a service online or outside of a shop (by telephone, mail order), you have the right to cancel and return your order within 14 days, for any reason and with no justification.
How to cancel my purchase?
You must tell us that you want to cancel your purchase. It is not enough to just send the goods back. Please inform us via mail to: sales@oceansouth.de about your decision incl. your order no.
You can inform us and send back the goods at the same time, for example, by adding a written statement with the goods that you are returning by post, or by sending a e-mail.
You must send the unused goods back within 14 days of informing the trader.
The costs of the return are at the expensives of the customer.
Refunds
We have to give you a refund within 14 days of receipt of your cancellation, but we can delay refunding you if we have not received the goods or evidence that you've returned them.
This refund must include any shipping charges you paid when you made your purchase. However, we may charge you delivery costs if you specifically requested non-standard (express) delivery.
The costs of the return are at the expense of the customer.
Returns
If for some reason you have a concern with your order, please make contact with us immediately so the matter can be resolved.
All prices in our store include GST and a Tax Invoice will be included with your order.
YOUR DELIVERY ADDRESS
Please make sure the address you provide to us is complete and includes a Post Code, House Number, Unit Number, etc. Should this delivery address be incorrect/incomplete, a re-delivery charge may apply should the item be returned to us. We are not liable for goods that are lost due to an incorrect address.
We suggest to customers that if no one is home during the day then provide a business address for delivery so your order is not delayed.
CHANGED YOUR MIND
If you do change your mind about your purchase, we may offer an exchange, credit, or refund:
Please contact us within 30 days of purchasing the item
The goods have not been used and are in a saleable condition
You must return the goods to us at your expense within 7 days of contacting us
FAULTY PRODUCT
Should any of the products you purchase from our store be faulty or damaged:
Please make contact with us as soon as possible so we can work with you to find an answer to the problem
We do offer a refund, replacement, or credit for these goods if you contact us within 30 days of the purchase date
If we need the item to be returned or photographs are sent to us, we will advise you when you contact us
NOT RECEIVED YOUR ITEM
If your item has not arrived in the time frame outlined in our Shipping section (shipping time is calculated from the day following notification that your item has been shipped, only WEEKDAYS Monday-Friday, Saturday and Sunday excluded), please contact us.
Please ensure you have the following information available and have also followed the following steps below:
Your full delivery address, and it is correct
The purchase date of the transaction
You have checked with Neighbours or with the Post Office for PO Boxes
You agree to return any replacement item should your order arrive later